Non-fungible tokens or NFT are exploding like a nuclear chain reaction. They are not ceasing and providing additional reasons to financial traders and investors to receive good returns on their investments. Interestingly, NFTs have been here for a short while, but after the breakout of the COVID-19 pandemic. As a result, many experts and veterans wondered 'how to buy NFT' in the first place.
It was a concept relatively new for usage. However, after the tweet by Jack Dorsey, CEO of Twitter, the character portraits of the pixelated crypto punks were sold for millions of dollars as an NFT.
Moreover, as cryptocurrencies are touching fresh heights, including bitcoin's record-shattering moves have led the movement of artists, collectors, and speculators to flock and see what's next.
Investors are wondering if the bubble will pop or offer assets for long-time investments. The matter of sustainability and unsustainability is still looming large. However, it is giving a gleam of hope to artists. Furthermore, it opens an application for trading in the world of business.
What is NFT?
NFT is an acronym of 'non fungible token'. It promises the ownership of a unique asset. It can be an art piece, video game item, video, tweet, or a musical composition. These tokes are managed and built on blockchain technology for digitally recording transitions, preferably the ethereum blockchain. Several other cryptocurrencies, including bitcoin, use a similar ledger technology. It is like a shared global database.
Moreover, there are other blockchains like Polkadot and Solana that it also uses.
However, it is not a virtual currency like litecoin, ripple, or bitcoin, which are fungible. That means they are interchangeable and replaceable by another asset of a similar type.
These digital tokens are the same as physical certificates. These work as an entitlement that a trader owns a property. Thus, they represent the digital evidence of ownership. Notably, NFT was precisely designed for digital arts and assets. But it is being used for exhibiting the ownership of a unique physical asset.
How to buy NFT?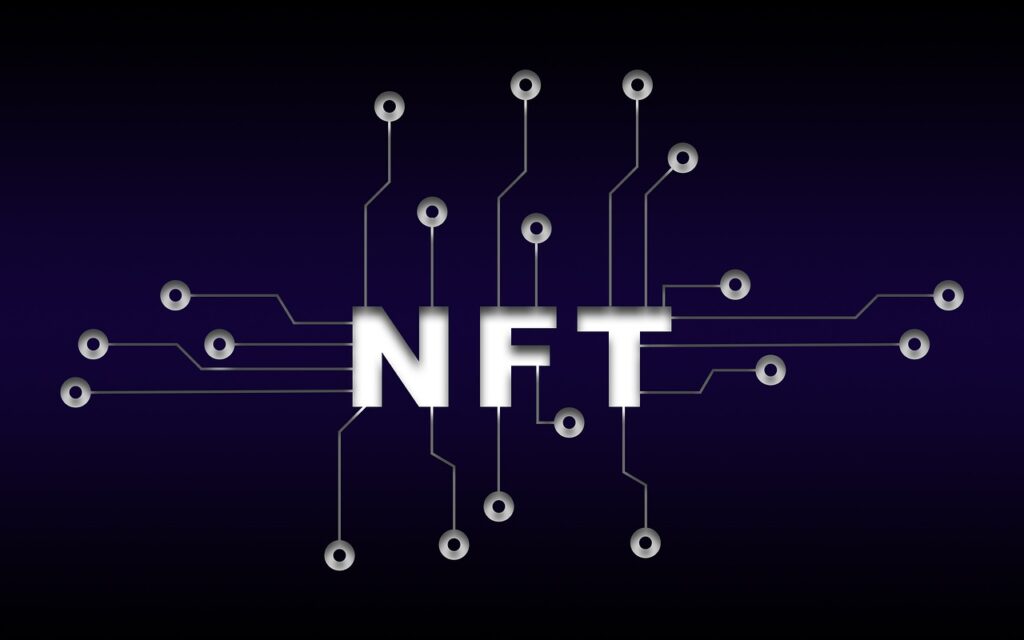 There's a process that a buyer needs to follow before buying NFTs. And following the growing demand, everyone is searching for how to buy NFT, given the benefits. These are sold and bought on an NFT marketplace or exchange specifically developed for it. That can be like any e-commerce website, purposely selling digital assets. Such marketplaces can function as a virtual auction, or traders can even buy NFTs at a fixed price, likewise to an exchange that aids in buying and selling of shares or any commodity.
The change in prices of NFTs depends on the demand of the market. Thus, an NFT is volatile. The price rise is directly proportional to the demand by investors.
The major difference between shares/commodities and NFTs is that each latter unit is the same. That means one share of Netflix would be similar to another share. However, here, each item is unique than the other. Therefore, exchanging is not simple or, in some cases, impossible.
Traders need to open a separate crypto wallet and fund it on an NFT marketplace for trading. It stores cryptocurrencies required to buy NFTs. It must be funded with cryptocurrencies that are conducive to buy NFTs. As most NFTs are built on the ethereum blockchain, traders can buy ether tokens for purchasing them.
It is noticeable that irrespective of the marketplace, a trader will be required to open a crypto wallet and fund that before placing a bid or buying an NFT.
How to sell an NFT?
Once you are thorough with how to buy NFT, it is important to learn how to earn profits with that. Meanwhile, it is up to the buyer to keep that collectible as a display for others. It is not necessary to sell it and can be used for larger digital projects. One needs to know that there are charges before listing them for sales. Each marketplace may have specific rates depending on the quantity. Also, the fee is volatile depending on the network of blockchain used by the NFT or users.
Interestingly, blockchain verifies the energy consumption called a gas fee.
A seller needs to upload the collectible for selling the digital asset of his choice on the marketplace. First, however, it is important to know that the marketplace supports NFTs blockchain on which it was built.
After that, a trader can list it for sale or auction, where buyers can bid to purchase it.
The asset will go under verification once it gets uploaded. Once the transaction happens, the marketplace will hand NFT over to the buyer from the seller, and crypto funds will be transferred minus all expenditures computing and listing.
How to create an NFT?
After learning how to buy NFT and sell it simultaneously, enthusiastic investors should learn how to create it. However, the trick is it requires someone who can guarantee the authenticity of work, including filmmakers, musicians, artists, writers, and others, and monetize that with NFTs. Thus, everyone is eligible to turn their digital asset into an NFT and sell it in a marketplace.
Here's the commonest process followed for creating an NFT:-
Open a crypto wallet and fund it with the necessary amount of cryptocurrency(suitable one like ethereum).
Now, click on the create button followed by uploading the artwork or any digital asset.
In the end, list that for sale via auction or at a fixed price.
The funds received in the lieue would be sans all expenses.
Best NFT Marketplace
The concept of NFT came into the limelight after Beeple's NFT artwork was sold for a whopping USD 69.3 million during Christie's auction. It triggered the idea to financial buyers and sellers to search for the best NFT marketplaces.
CryptoPunks/ Larva Labs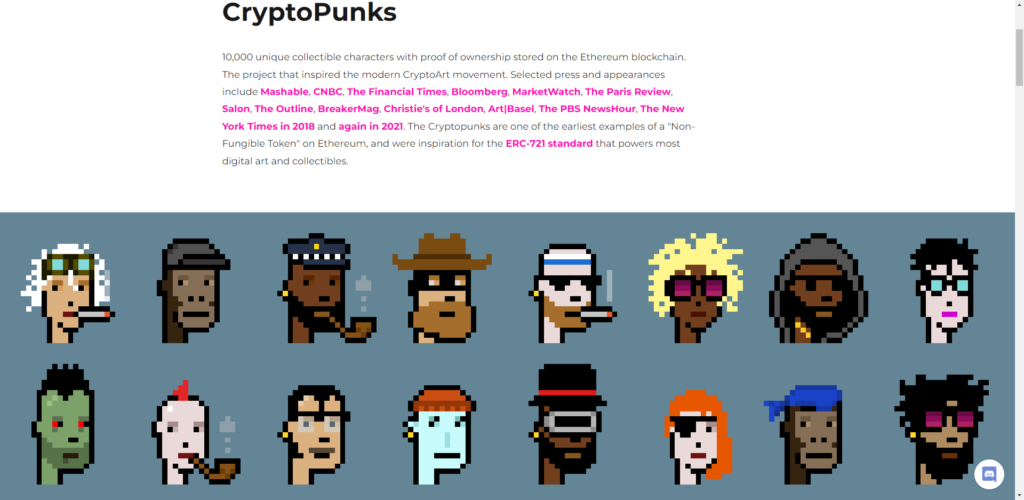 It has over ten thousand characters generated through aesthetic pixel art along with unique attributes. It is one of the first illustrations on the ethereum network from NFT. The arts are available freely. However, to own them, one needs to buy them.
However, for that, one needs to pay a visit to the creator Larva Labs. It is a place where majority sales and bidding take place.
Rarible
It is one of the top NFT marketplaces made on the ethereum blockchain. It exhibits a humongous range of collectibles and digital art. As per Dappradar, it comes in the fifth position as far as trading volume is concerned. All types of media can be transacted here using it. For a single image, traders can create multiple NFT and sell that more than once.
KnownOrigin
The trading volume may be among the lowest, but it has the potential to exhibit sustainable growth by offering a gallery-like experience to buyers and sellers. IPFS holds its artwork files. One can trade NFT assets here in no time.
OpenSea
This NFT marketplace is the original peer-to-peer and by the best. Its total trading volumes are beyond USD 6.5 billion. It provides NFTs on GIFs, game items, collectibles, artwork music, etc. One can easily operate and initiate transactions over it.
Axie Marketplace
The video game Axie Infinity, powered by NFT hosts the second-biggest marketplace for trading with a volume of more than USD 2.1 billion. It exclusively deals in digital pets that are mostly like Pokemon. Through the built-in mechanics, traders can create new Axies and open them for purchasing buy buyers.
Best NFT tokens right now
If any trader is eyeing the prospect of 2022 for investing in NFT tokens, here are some of them:-
Decentraland
Axie Infinity
DigiByte
Bakery Token
Syscoin
THETA
Flow
Chiliz
The Sandbox
WAX
Origin Protocol
What are the benefits of NFT?
It is decentralized
It is a unique form of investment, unconventional
The values of collectibles and artwork increase with time
Re-selling them is easy and fetches great returns
It is immutable. Thus, no one can alter the metadata
Security is uptight
Conclusion:
NFT offers new dimensions of investment to traders. In 2021, it gained the necessary momentum and is going to blossom in 2022, followed by its performance and verified artworks, music, videos, images, painting, etc. Meanwhile, the searches for 'how to buy NFT' have also surged in a short while. The volumes of the marketplace like OpenSea have already crossed USD 6.5 billion and that's just the beginning. Some NFT tokens that are burgeoning, include Syscoin, THETA, Decentraland, and others.